Our upper gastrointestinal specialist can care for you if you are suffering from a disease of the oesophagus (gullet) and stomach. This may include cancer but we also treat many other less serious conditions, for example we see patients suffering from gallstones, hernias and acid reflux.
If you need surgery you may be able to have this by laparoscopic (keyhole) surgery which is less invasive and has a much quicker recovery time. We are a specialised training centre for laparoscopic surgery and our consultants train surgeons from across the UK and Europe in these techniques.
You may be referred by your GP to our outpatient department or directly to the endoscopy department depending on the circumstances. Your initial appointment or procedure may be with either a consultant or specialist nurse.
At this appointment your consultant may suggest certain investigations and procedures to help with your diagnosis which may include:
Upper GI endoscopy (gastroscopy):
An endoscopy of the upper GI tract is a procedure which you can have as a day case under local anaesthetic or sedation. This is done to look for the cause of symptoms in the upper abdomen or swallow discomfort and sometimes to apply treatment. It involves a flexible tube with a camera on the end being passed through the mouth and throat down the gullet into the stomach and into the first part of the small intestine (duodenum).
Scans
You may have a scan such as an ultrasound scan, MRI or CT scans – these are commonly used and have minimal discomfort. More complex x-ray procedures are sometimes performed and your consultant will explain what these involve.
Manometry and PH test
Sometimes a test is carried out on the function of the gullet to help decide whether an operation is necessary, but may also be carried out for other reasons. A plastic tube is passed through the nose into the gullet for 20 minutes which tests muscular activity. This first tube is then removed, and a second smaller tube passed, (again through the nose) which is in place in the gullet for 24 hours to record acid reflux. If you need it, this test is done as an outpatient procedure by specialist nurses.
It does not require anaesthetic and you will be allowed to go home and return the next day to the endoscopy unit to have the tube removed. Once the results of both tests have been analysed you will receive an outpatient appointment with your consultant to discuss the results.
Surgery
Depending on your condition your consultant may suggest that you need surgery.
The majority of surgical procedures, including gallbladder removal or repair of hiatus hernia, can be carried out by laparoscopic (keyhole) surgery. This allows a quicker recovery so you may spend less time in hospital and for most of the operations you would either go home the same day or possibly the next day.
During this procedure a number of small incisions are made into your abdomen, allowing a variety of specially designed laparoscopic instruments including forceps , scissors and a telescope (with a camera and light-source attached) to be passed into the abdomen to allow the surgeon to carry out the operation.
Some conditions, such as groin hernia, may require open surgery or surgery under local anaesthetic.
---
Video consultations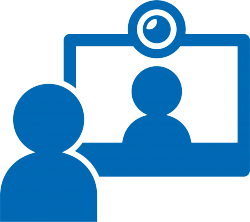 We can offer online consultations where appropriate via a video call to make it easier for you to attend.
Rather than travelling to your appointment, you will receive a text or email before your appointment and simply need to click to join. Find out more here.
A good connection to the internet
A private, well-lit area where you won't be disturbed during the consultation
One of the following- Google Chrome web browser or Safari web browser
Web-camera, speakers and microphone already built into your laptop or mobile device
Video calls are secure, your privacy is protected. You have your own private video room that only authorised clinicians can enter.
The video call is free (except for your internet usage)
You don't use any data while waiting for a clinician to join you
A video call uses a similar amount of data to Skype of FaceTime
If you're using a smartphone or tablet, if you can, connect to a home or work Wi-Fi network to avoid using your mobile data allowance
---
---