We are able to treat a wide range of conditions relating to the liver and digestive tract (this is the gullet, stomach and bowel).
We may see you in one of our for a common problem such as gallstones, heartburn and haemorrhoids, or for a more complex condition of the oesophagus or a long-term (chronic) illnesses such as chronic liver disease and inflammatory bowel disease (IBD). We also care for patients suffering from a range of cancers including stomach, pancreas and bowel.
About our Service
If you need an endoscopy procedures or treatment we offer these, along with some unique and dedicated treatments including:
Hypnotherapy for irritable bowel syndrome (IBS)
Clinics for the management of inflammatory bowel disease (IBD) along with a telephone advice line
Assessments if you have a family history of bowel cancer, and preventative testing to avoid cancer in the future
Specialist clinics if you have an alcohol-related problem
You will be seen by a specialist team, many of which are experts in their field with involvement in clinical research, the development of endoscopy services and the National Bowel Cancer Screening Programme.
It's important you understand your care and treatment so please write down any questions you have and bring these along to your appointment so your consultant can answer these for you. It would also be useful to wear loose fitting clothes as your appointment may include an abdominal examination.
An integrated service for alcohol linking inpatient care with outpatient support.
---
Video consultations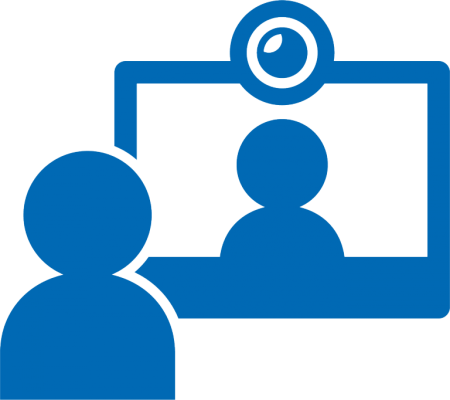 We can offer online consultations where appropriate via a video call to make it easier for you to attend.
Rather than travelling to your appointment, you will receive a text or email before your appointment and simply need to click to join. Find out more here.
---
Dr Zafar Abbas
Consultant Physician with interest in gastroenterology
Dr Abbas' area of speciality is general clinical gastroenterology.
After qualifying in 1989 he undertook general medical training mainly in the North West England with specialist training in gastroenterology in the South West where he was appointed long-term locum consultant.
In 2001, Dr Abbas was appointed consultant in the trust until he moved to Pakistan in 2004 where he worked his way up to Professor in Medicine at a Medical School and Teaching Hospital. He continues to be a Visiting Professor of Medicine here and regularly visits to undertake academic activities.
In 2011 he returned to the UK and was appointed to his current post at Northumbria.
He has been an examiner for the Royal College of Physicians since 2009.
Dr Abbas holds fellowships with a number of bodies including the Royal College of Physicians, European Board of Gastroenterology, American College of Physicians and American Gastroenterology Association.
He has a number of published articles and research papers in various peer reviewed journals and has presented in many national and international conferences. He also reviews medical articles for medical journals and organises and chairs medical conferences.Clinics
Dr Abbas holds clinics at Hexham General Hospital.
---
Dr Tom Lee
Consultant gastroenterologist and clinical lead for alcohol (North Tyneside)
Dr Lee's areas of specialty are the diagnosis and management of luminal gastroenterology diseases including irritable bowel syndrome (IBS), irritable bowel disease (IBD) and colorectal cancer.
He also has interests in colonoscopy and advanced colonoscopy. Endoscopy training and earlier diagnosis of gastroenterology cancer.
Dr Lee has been a consultant with the trust since 2013. He graduated in 2001 from Newcastle University and completed a general medicine rotation in Durham. After a time working in New Zealand he commenced specialist training in gastroenterology and general medicine in the Northern Deanery.
During his training he completed a Masters degree on the subject of the bowel cancer screening programme.
Dr Lee is the clinical lead for the National Endoscopy Database programme and is a member of the Northern Region Endoscopy Group as well as co-chair of the Northumbria Alcohol Development Group.
He has ongoing research interests looking at patient experience of endoscopy and early diagnosis of colorectal cancer. He is the principle investigator for the trust for a large multi-centre genetics study into primary sclerosing cholangitis (PSC), a condition that affects the bile ducts.
Dr Lee has received travelling fellowships from the British Society of Gastroenterologists and the Northern Region Endoscopy Group to South Carolina and the Mayo Clinic in the USA.Clinics
Dr Lee has clinics at North Tyneside and Hexham General Hospital.
---
Dr Tom Hornung
Consultant gastroenterologist
Dr Hornung's areas of specialty are gastroenterology and general internal medicine.
He is experienced in specialist clinics in inflammatory bowel disease, hepatology, coeliac disease and nutrition.Dr Hornung qualified from Edinburgh University in 2004, then went on to complete higher specialist training in gastrointestinal medicine and general internal medicine in the northern deanery, working in Newcastle, Gateshead, North Tees, Darlington and South Tyneside. He has also completed the Postgraduate Certificate in Clinical Education at Newcastle University.
Dr Hornung has clinics at Wansbeck General Hospital.
---
Dr Richard Kerr Thomson
Consultant Gastroenterologist and Clinical Sub Dean
Dr Thomson's area of specialty is general gastroenterology and liver disease, irritable bowel disease (IBD) and medical complexity.
Richard graduated from the University of Cambridge with First Class Honours and completed his clinical training in London. He trained in gastroenterology in Bristol before doing his PhD in immunology in Southampton before completing specialist training in Wessex. He was senior registrar at the Australian National Liver Transplant Centre in Sydney.
He has an active interest in undergraduate medical education, in particular the teaching of communication and consultation skills, clinical reasoning and prescribing.
Dr Thomson is the Clinical Sub Dean at Newcastle Medical School, sits on the National Prescribing Skills Assessment Board and teaches and examines for the Royal College of Physicians.
Dr Thomson holds clinics at Morpeth NHS Centre and Ponteland.
---
Dr Mumtaz Hayat
Consultant Gastroenterologist
Dr Hayat's area of specialty is gastroenterology and endoscopy as well as general medicine.
He is the cancer lead for the trust and is an accredited colonoscopist for the national bowel cancer screening programme and is the lead colonoscopist for the programme for the trust.Dr Hayat's clinical interest also lies in therapeutic endoscopy, colonoscopy, endoscopic mucosal resection, colorectal stenting, endoscopic retrograde, cholangiopancreatography (ERCP) and inflammatory bowel disease (IBD).
Dr Hayat qualified from Punjab University in Pakistan in 1988 and, after preliminary training in medicine and gastroenterology, moved to the UK. His specialist registrar training was in the Yorkshire region and he also spent some time at Hamburg University Hospital in Germany on a travelling fellowship awarded by Endoscopy Committee of the British Society of Gastroenterology.
He has an active interest in research, mainly within IBD, helicobacter pylori and lymphocytic gastritis and spent over two years doing full-time research at Leeds General Infirmary on venous thrombotic risk factors in these areas and push enteroscopy.
He is a member of both the British Society of Gastroenterology and the British Medical Association.
---
Dr Matthew Warren​​​​​​​
Consultant Gastroenterologist
Dr Warren's areas of specialty include advanced and therapeutic colonoscopy.
He is accredited as a screening colonoscopist in the national bowel cancer screening programme.
Dr Warren has worked for the trust since 2004 after training locally. He is currently clinical director for medicine on the North Tyneside site and also responsible for endoscopy training across the trust.
He also organises the regular North Tyneside consultants' teaching and education programme.
Dr Warren holds general gastroenterology clinics at North Tyneside General Hospital
---
Dr John Parr
Consultant gastroenterologist and general internal medicine
Dr Parr's area of speciality is inflammatory bowel disease (IBD) in which he holds specialist clinics in every fortnight.
Dr Parr has been qualified as a consultant since 2009 and joined the trust in 2011.
He is also involved in medical education.
---
Dr Chris Haigh​​​​​​​
Consultant gastroenterologist and head of service for gastroenterology
Dr Haigh's areas of specialty are oesophageal disorders. He has led the development of the oesophageal physiology service within the trust and is now clinical lead for gastroenterology.
Dr Haigh graduated from St Georges Hospital Medical School in London in 1991 and went on to undertake specialist training in the North West and Mersey deaneries.
He has an active interest in research, particularly Barrett's oesophagus and eosinophilic oesophagitis. He is currently the principle investigator for a number of national clinical trials in Barrett's oesophagus. He undertook period of full time research funded by the James Black Foundation which led to his PhD in Barrett's Oesophagus.
Dr Haigh holds clinics at Wansbeck General Hospital and Berwick Infirmary.
---
Dr Anthoor Jayaprakash​​​​​​​ ​​​​​​​
Consultant physician and gastroenterologist
Dr Jayaprakash's areas of specialty are general gastroenterology. He is also interested in colonoscopy as well as liver disease and alcohol and is the co-lead for the alcohol service for the trust.
He has been a consultant gastroenterologist in Northumbria since 2008 after completing his specialist registrar training in London followed by a year as a locum consultant in Warrington.
Dr Jayaprakash is the research lead for gastroenterology for the trust and is actively involved in education, including training colonoscopy within the region.
Dr Jayaprakash holds clinics at Wansbeck General Hospital.
---
A team providing high quality endoscopy with region wide expertise in oesophageal investigations.