Persistent, chronic, or long term is pain which lasts longer than three months. If you suffer from persistent pain, our specialist team is here to support you and provide techniques to help you manage better in your day-to-day life.
Pain usually works as a warning signal and is our body's way of keeping us safe as it can stop us from overdoing things, or from doing anything that might make an injury worse.
Sometimes though problems can develop with this pain system. High levels of pain can continue even after an injury has healed, or normal activities might gradually become more painful. Usually when pain lasts for more than three months the problem that we have is not with an injury but with the pain system itself.
Unfortunately there is no cure for long-term pain. Sometimes it will settle with time but for the vast majority of people it will continue. However, the treatment we offer can help you to manage the pain on a day-to-day basis in a way that helps you to live as well as possible with pain.
Find out more about our service here.
To receive an overview of the Living Well With Pain Service, please watch the video below:
---
Persistent pain can be difficult to live with and can affect many parts of people's daily lives. We know that being able to manage the effect of pain, for example moods and activity, can lessen pain interference in daily life.
The Living Well with Pain Team include specialist Physiotherapists, Psychologists, a Nurse Specialist and a Specialist Pharmacist. We work together to support people to live as well as possible alongside their pain symptoms. We offer education, therapies and support to help people to learn to manage the way pain affects their daily lives. The approach we use is based on the most up to date evidence, national guidance and national recommendations.
All of our interventions are collaborative, we will work with you and support you to develop new skills and strategies.
The team includes the following staff:
Fadwa Alesheh, Senior Clinical Pharmacist
Dr Claire Appleton, Principal Clinical Psychologist
Mr David Bell, Senior Specialist Physiotherapist
Jay Robertson Advanced Practice Physiotherapist
Dr Alicia Brown, Principal Clinical Psychologist
Dr Louise Hamilton, Principal Clinical Psychologist
Dr Julia Harrison, Principal Counselling Psychologist
Mr David Hopper, Extended Scope Practitioner Physiotherapist and lead for pain physiotherapy
Mrs Sara Iley, Clinical Nurse Specialist
Dr Gayle Watts, Principal Clinical Psychologist
Dr Sarah Woods, Principal Clinical Psychologist and lead for pain psychology
Referrals are accepted from GPs, practice Pharmacists, practice Nurses or some specialist Physiotherapists from the Joint Musculoskeletal and Pain Service (JMAPS, Northumberland) or from North Tyneside Integrated Musculoskeletal Service (NTIMS, North Tyneside). In Northumberland you will be referred into a service called Northumberland Joint Musculoskeletal and Pain Service (JMAPS), which the Living Well with Pain Team is part of.
You referrer will speak with you about your pain and the best way to manage it. Once you have agreed you would like to focus on living well with pain you will be asked to complete two short questionnaires. The questionnaires will help the team assess your referral and decide if the service is right for you.
You will be invited to attend a seminar. This is an education session which explains the nature of persistent pain and the way our team work. We will tell you what to expect and you can decide if you would like to see the team for assessment. We will also give you some information to look up so you can start learning more about persistent pain and strategies for self-management.
Sometimes it is not the right time for people to learn self-management skills. If you decide not to carry on with the service, you can always be referred again at a later date.
You will then be invited to a multidisciplinary assessment with one or two members of the team. We will ask you about your pain and what you have tried so far. We will then ask you how pain is affecting you, including your mood, activities, sleep, work, relationships, and other important areas. We will then discuss your aims and goals and agree a plan with you. Together we will agree the best intervention for you. If we think your care is best provided elsewhere, we will discuss this with you and give you and your GP the information. In some cases people are referred straight to the assessment and do not attend the seminar.
The Pain Management Programme is a course run by the Living Well with Pain Team. We cover a range of topics including understanding pain, setting valued goals, adjusting activities, managing negative thoughts and emotions, managing sleep, setbacks and flare ups, relaxation and mindfulness skills. The course gives you the opportunity to try out different ways of doing things with the support of a specialist and others in a similar situation. The courses take place over a number of weeks.
Some of our psychology is delivered by a Clinical Nurse Specialist. Individual or group sessions are offered on important topics, such as sleep and relaxation or values and goals.
A course of individual sessions with a pain specialist psychologist is sometimes recommended. It involves working with a psychologist to change something in your life that pain is having a significant on. For example, psychologists can help people to manage negative thoughts, difficult emotions, learn mindfulness skills and help people become more self-compassionate.
Individual appointments with a pain management physiotherapist may help to find the right balance of activity and provide practical help to build on it. They understand about long-term pain and will not push you to do more than is comfortable.
These websites contain a number of useful resources and links to other useful websites, books and leaflets.
---
Contact the team
Living Well with Pain Team
Pain Management
Wansbeck General Hospital
Woodhorn Lane
Ashington
Northumberland
NE63 9JJ
Secretary: 01670 529272
Appointments
Northumberland 03301 244652
North Tyneside 0344 811 8111
---
Video consultations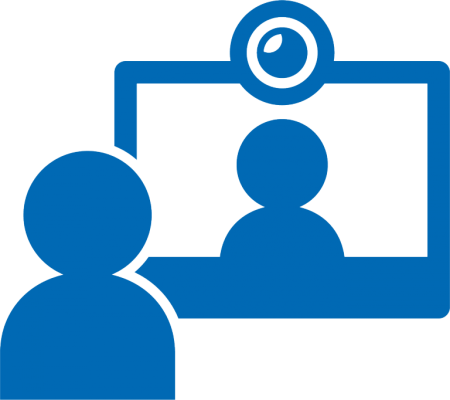 We can offer online consultations where appropriate via a video call to make it easier for you to attend.
Rather than travelling to your appointment, you will receive a text or email before your appointment and simply need to click to join. Find out more here.
---