We see many different patients in our plastic surgery service, as our highly skilled surgeons perform a wide variety of surgery for different conditions.
For example we may see you for reconstructive surgery after breast or skin cancer, skin cancer excision, hand and reconstructive limb surgery, breast reduction, correction of asymmetrical breasts and congenital breast conditions, or the removal of non-cancerous moles or cysts.
You will initially be asked to come along to a clinic run by one of our consultants who will assess you and work with you to plan what treatment you may need.
We offer local treatment where possible with clinics across our hospitals. In order that you see the most appropriate person for your problem you may not always be able to be seen at your nearest clinic.
If you need surgery and it is a relatively small, simple procedure you may be able to have this as a day patient and go home the same evening. This is offered at Wansbeck, North Tyneside and Hexham general hospitals, Alnwick and Berwick infirmaries and Morpeth.
If you need more complex surgery it is likely that you will be asked to come to either Wansbeck or North Tyneside general hospital. Some patients may be offered surgery at Hexham General Hospital.
If you require microsurgery or have complicated post-operative needs you may have surgery at the Northumbria hospital in Cramlington.
After your surgery you will continue to be seen by our specialist nurses and consultants in follow-up clinics.
Some of the specialist services we are able to offer you include:
We work closely with our breast surgery department to provide the full range of breast reconstruction procedures including breast implants, muscle and skin flaps, fat transfer and microsurgical free tissue transfer. Depending on your circumstances and preferences this may be done at the same time as mastectomy (immediate) or sometime after (delayed).
The most common microsurgery procedure is a DIEP flap where fat tissue is taken from the abdomen and used to reconstruct the breast although it may also be needed for other problems.
For patients that meet NHS criteria we can also perform breast reduction and breast augmentation at our general hospitals. Reduction procedures are carried out to reduce the weight of the breasts, while augmentation is performed to increase the size of the breasts. These procedures may also correct the asymmetry of the breasts.
Working with other specialist colleagues, we carry out initial treatment and reconstruction for all types of skin cancer. If referred urgently for suspected skin cancer we will see you within two weeks. Again, we aim to provide treatment as close to home as possible.
Together with our orthopaedics team, we undertake all aspects of hand surgery and provide an orthoplastic service for complex lower limb injuries and bone or joint infections.
We offer post-bariatric surgery following large weight loss, for those patients who meet the NHS criteria. This includes abdominoplasty, lifting of the breasts and arm and thigh lifting. Where symptomatic and when you meet the NHS criteria we remove non-cancerous moles or cysts.
100% of patients felt they were treated with respect and dignity
86.1% of patients thought staff did everything they could do to control their pain
95.2% of patients that had confidence and trust in the doctors treating them
97.6% of patients that had confidence and trust in the nurses treating them
85.7% of patients reporting being involved as much as they wanted to be in decisions about their care and treatment
95.2% of patients who felt they were given the right amount of information about their condition and treatment
Video consultations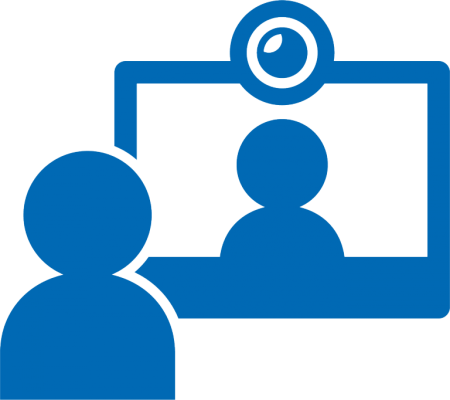 We can offer online consultations where appropriate via a video call to make it easier for you to attend.
Rather than travelling to your appointment, you will receive a text or email before your appointment and simply need to click to join. Find out more here.