Carol Jones
Berwick
Carol feels that integrated health care is the best way to create a healthier population and as a governor would like to contribute to this stage of change.
She has previously been a governor at Tees, Esk and Wear Valley NHS Foundation Trust aiding the Trust to provide better care for those that use the service, and their carers as well as representing members interests and acting as a critical friend.
Carol is a retired Headteacher and is currently a school governor and Chair of her local Parish Council. She is also an Executive member of CRN North East and Cumbria which involves making financial decisions and awarding grants, interviewing staff, undertaking training and ensuring the organisation is efficient, as well judging performance.
---
Keith Powell
North Shields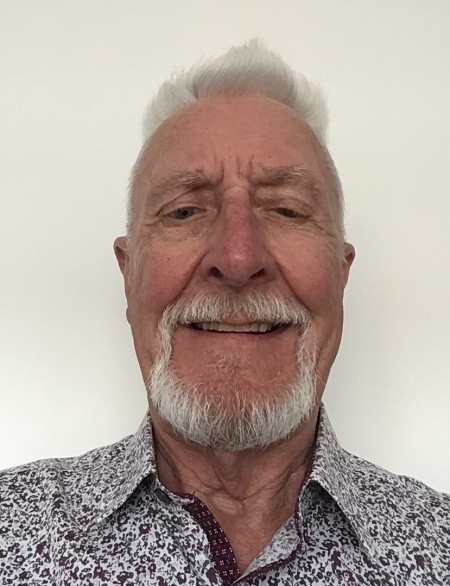 Keith is a retired electrician, he has served as a local councillor for 17 years in the North West and has always been active in local affairs.
Keith was elected as a governor in August 2022 and is looking forward to taking an active part in the Trust and working with this team of Governors.
---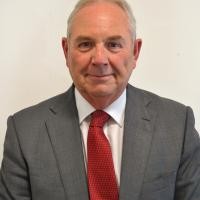 Stephen Prandle
Hexham
Stephen is a retired teacher, working in the public sector and serving local communities have occupied all his working life so in his retirement he continues to serve the community in a voluntary capacity.
Stephen has a commitment not only to our local NHS services in Northumberland and North Tyneside but also the wider provision of health services. He believes services must continue to be not only highly professional and deeply caring of each individual, but also willing to embrace innovation and new technologies.
---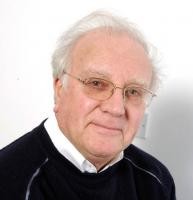 Bill Dowse
Blyth Valley
Bill has extensive experience in science and engineering and worked as an engineer for an international manufacturing company during his working life.
Bill is particularly interested in the services provided at Blyth Community Hospital.
---
Ken Patterson
Blyth Valley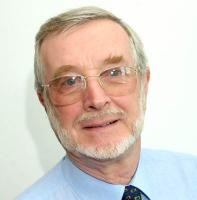 Prior to his retiurement Ken worked as a qualified laboratory technician working in research and pharmaceutical laboratories with seven years service in R.A.F working on radar, aircraft instruments and life support systems. He was also employed for twenty five years in sales and service of medical equipment including managing a team of sales and service engineers.
Ken is actively involved in his lcoal community including being a member of the Seaton Sluice Community Centre Committe and Blyth Valley Fair Shares Panel.
---
Ian McKee
Wallsend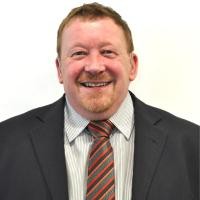 Ian has been a public governor since 2006 when the trust was authorised as a Foundation Trust. He has lived in Wallsend and worked across North Tyneside for 35 years dealing with a wide range of health and social care issues mainly concerning the welfare of disabled and elderly people. His work for the last 25 years has been within the voluntary sector following a long period of teaching and research within a local University.
Ian has taken an active part in the support and implementation of many improvements to services all of which have enhanced both patient experience and the quality of care provided. Ian continues to provide a valued contribution to promote health and social care partnership working to deliver integrated services to patients.
---
David Wilkinson
Wansbeck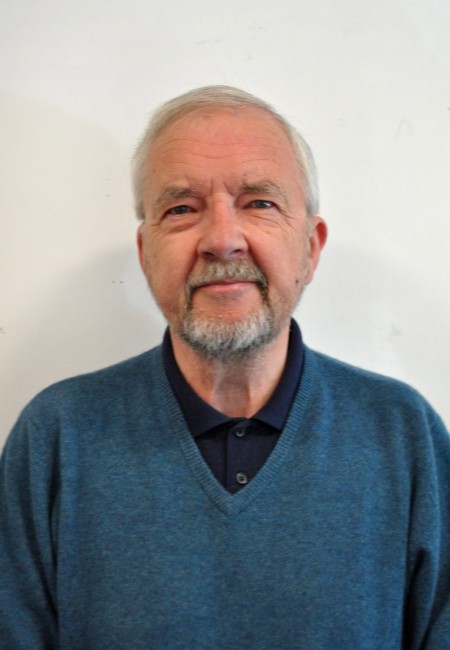 David worked in industry from the age of 17, ending up as Advertising and PR manager for a local company prior to his retirement.
As a governor, he offers his time, commitment and management experience to the trust and the people of the Wansbeck constituency.
---
Brian Kipling
Wansbeck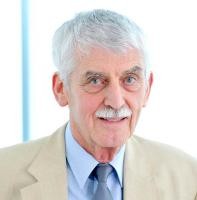 Brian was a Senior engineering training officer for the northern region of British Gas, responsible for the training and development of engineers prior to his retirement.
Brian is a carer for his wife who is disabled and this prompted him to take an active part in the Trust's 'living with stroke' programme.
He also has a great interest in the environment and energy saving in all its forms and is a member of the Trust's Sustainability Management Implementation Group.
---
Heather Carr
Whitley Bay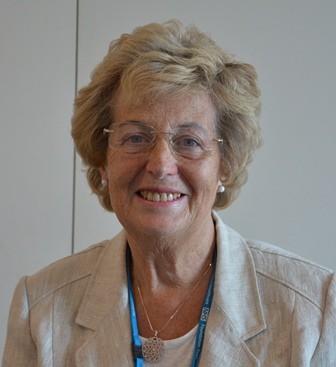 Heather worked as a secretary in education and healthcare and has worked on initiatives including 'Living with Stroke'. She is also involved in local charity work and the church.
Heathers main area of interest is ensuring the quality of information given to patients and service users is of a good standard.
---
Paul Crook
Wansbeck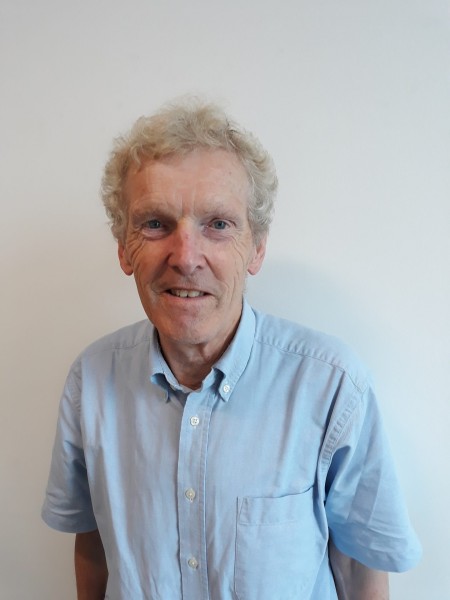 Prior to his retirement Paul was a doctor working in Northumberland hospitals.
Paul has been a governor since 2019 and enjoys being able to represent the views of those living in the Wansbeck constituency, using his community contacts and experience. He feels the views of patients are vital in determining what services are provided and how and where this happens.
---
Anna Walsh
Hexham
Due to her personal experience with family and friends requiring critical, acute and primary care in Northumberland Anna brings genuine enthusiasm and pragmatism to the role.
Anna has have lived in Hexham for 34 years, she trained as a Registered Nurse and worked at (the "old") Hexham General Hospital, where she worked in General Surgery and Orthopaedics. She also worked in research where she investigated patient satisfaction, teamwork, shift patterns and practice development. She also worked on early implementation of Clinical Governance.
Anna is currently teaching at a local University and her most recent research is about Service User and Carer involvement in teaching.
---
Peter Topping
Hexham
Peter's family come from Alnmouth but he has spent most of his life either abroad in Hong Kong or working in London. Now he lives near Hexham with his wife.
Peter is an ex-Senior Civil Servant now running his own consultancy on digital services. He has reviewed many aspects of health services for the NHS, including hospital computer systems, online appointments and arrangements for flu vaccines. Peter has chaired a county Health and Wellbeing Board, and been a member of a Children's Foster Panel, and he is currently an independent member of the Audit Committee for Northumberland County Council.
---
Louisa Deas
Hexham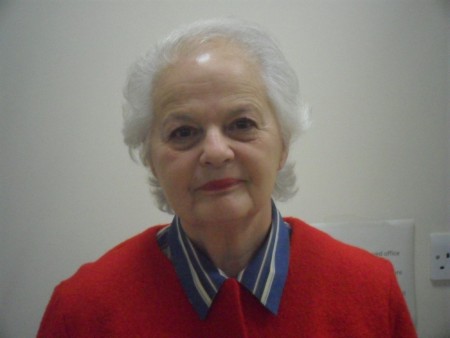 Louisa came to Northumberland from Leicestershire in 2000, living in Riding Mill until moving in Corbridge in 2015.
Louisa was a magistrate from 1987 until she retired in 2011, serving as Chairman of the Bench for some of this time. She has also served on a number of committees, most recently as a Trustee of Tynedale Hospice at Home for three years during a demanding period for the Hospice of reorganisation, expansion and development of services. She is also a volunteer reader for Tynedale Talking Newspaper and Tynedale Talking Magazine. Louisa personally understands the vital role Hexham General Hospital plays in the community, and how fortunate Tynedale residents are to have such a high-grade facility locally providing a wide range of care.
---
Jenny Firth-Cozens
Hexham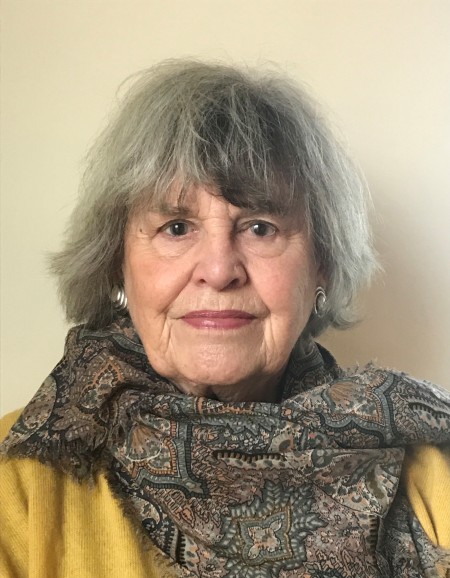 Jenny is a clinical and organisational psychologist and has worked between academia and the NHS throughout her career.
She has studied stress in health service staff over many years and its relationship to safety and quality. She studied staff at Omagh after the bombing to find out over time what leads to PTSD, and worked with the King's Fund looking at enabling compassion in acute services.
On retirement from academia, Jenny worked as consultant here and in Europe; eg, for the National Clinical Assessment Agency, the National Patient Safety Agency and London Deanery as Special Adviser in Education. She has published over 100 academic papers and chapters, written books such as How to Survive a Career in Medicine (BMJ), and Audit in Mental Health Services; and edited others such as Stress in Health Professionals (Wiley).
---
Tom Millen
Rest of England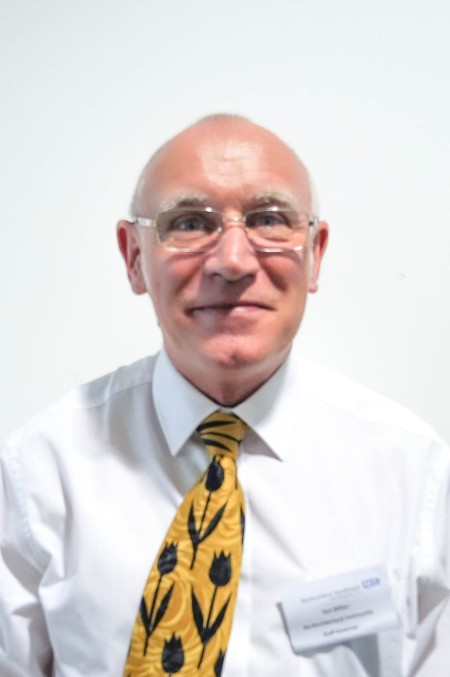 Tom has worked in Northumberland all of his professional life, as a nurse at Northgate hospital then in the community as a learning disability nurse. He eventually became team manager managing a fully integrated team across health and social care. Tom was awarded the MBE in 2010 for services to nursing in Northumberland.
Following his retirement from the NHS in February 2018 Tom still feels he has plenty to give and wants to continue being involved in driving the NHS forward making it fit for the future in the best interests of the patients.
---
Pamela Hood
Whitley Bay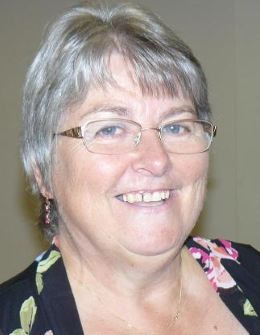 Pamela trained in the mid sixties to be a nurse at Preston and Tynemouth Hospitals. Since then her interest in local hospitals and public health, especially the elderly, has continued.
Pamela also trained as a secretary and continued throughout her career to deal with the public in one aspect or another.
She has now retired and is busier than ever – enjoying spending time with her grandchildren and her role as public governor.
---
Philip Harris
Berwick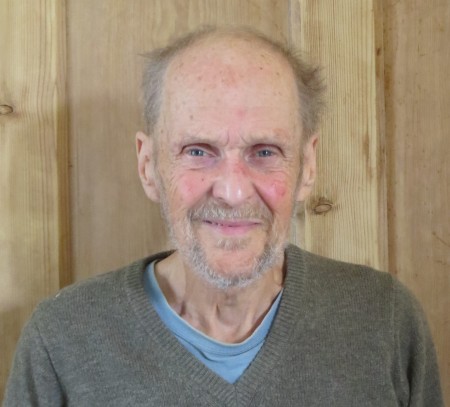 Phil was a founding member and Co-Chairman of Berwick Heart Support Group, a voluntary group promoting understanding of disease conditions, their treatment and remediation writing and editing their newsletter for volunteers and patients. Phil is keen to promote health disparities across the County and the role of hospital services, and would like to learn more by carrying his discussions to other groups he belongs to.
---
Isobel Kerrigan
Blyth Valley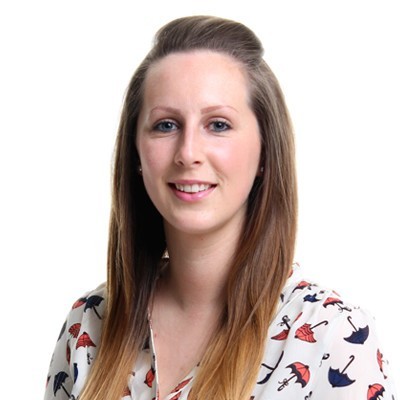 Isobel lives in Seaton Sluice with her family and has professional experience working with vulnerable people and various safeguarding teams in the public sector.
Isobel loves the area she lives in, and wants local healthcare services to be the best they can be, for the benefit of all. She feels that the accessibility and quality of care the NHS provides is something to be proud of and is passionate about ensuring it remains accountable to the communities it serves.
---
Jim Connolly
North West Tyneside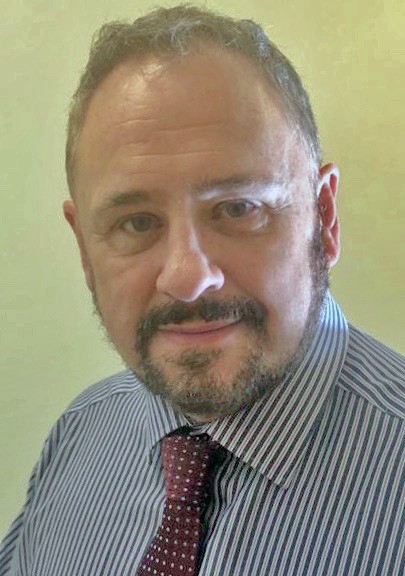 Jim has lived in the area for 29 years, has been a member of the Trust since 2007 and been on the receiving end of quality care from Northumbria several times.
In his professional career, Jim has worked for and in partnership with the NHS over 30 years. Formerly an NHS microbiologist, he now specialises in Organisational Change in Healthcare, including experience in health informatics and performance, health logistics, care pathway design, communications and patient experience. He has a keen interest and passion for improving the health outcomes for patients, their community and the wider public health agenda.
---
Peter Bower
Wansbeck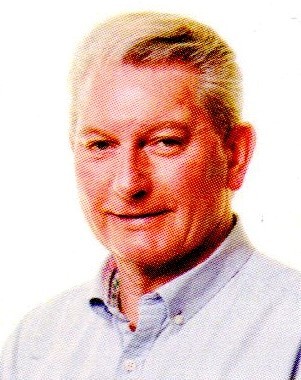 Peter first moved to Ashington 50 years ago and has returned to North Seaton three times over the five decades. Through out his life he has kept in touch with the area despite moving away several times and having a family.
Peter worked in the NHS for over 30 years before his retirement and for part of that time was Chief Executive to Northumberland Family Health Services Authority. He also became a teacher at 57 and worked in probation for eight years so is familiar with the wider determinants of health and social care.
---
Helen Lisle
Wansbeck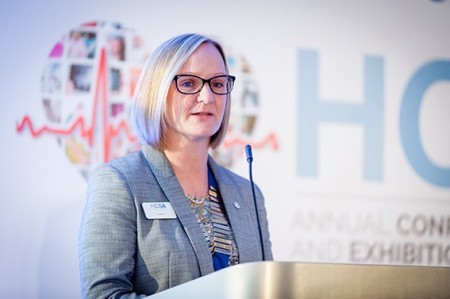 Helen has lived within the boundaries of Northumbria Healthcare her whole life and has also spent most of her working life within the region across Local Government and the NHS, four years of which were spent working for Northumbria.
Helen is currently the Managing Director of CPP LLP an organisation wholly owned by four NHS Trusts, providing national clinical contracts under the Department of Health & Social Care's procurement transformation programme.
Helen has a robust working knowledge of NHS policy and Trust governance and has much experience of stakeholder engagement and partnership working. She enjoys challenging the as-is and driving the agreed direction to provide the very best outcome for the local residents; the patient; the family and the wider community.
---
Janet Shucksmith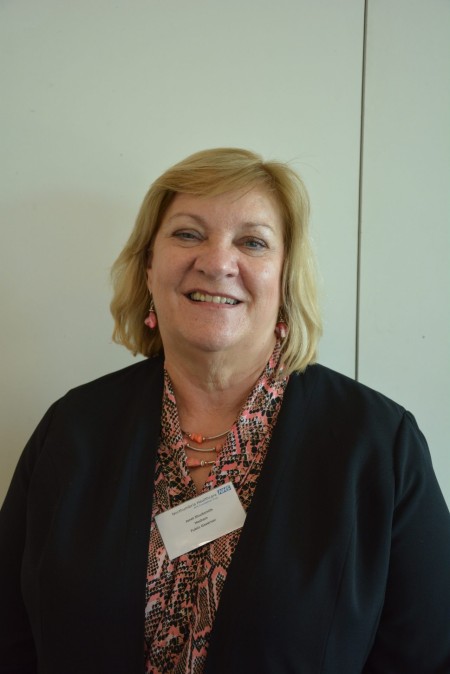 Janet has been a governor since 2017. Prior to her retirement she was previously University Professor of Public Health and Associate Dean for Research and Innovation. She has experience of some of the biggest challenges facing an NHS Trust in our area – in terms of integration of NHS and social care services, balancing of high-quality acute care with community level health services, delivery of service in remote and rural areas etc.
Janet enjoys being a governor, she actively participates in meetings raising issues regarding the challenges faced in delivering services on the ground and planning for the future. She has a keen interest in health and wellbeing issues which is well grounded in an understanding of local need.
Janet is also a Trustee of the Tynedale Hospice at Home, chairing in turn the Community Committee and latterly the Governance Committee.
---
Nick Dalton
Berwick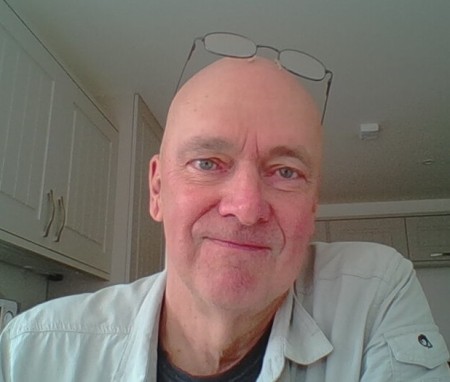 Nicky values the importance of the NHS responding to the needs of the people it exists to serve and working closely with them to improve services.
Recent times have reminded us all how precious the NHS is to this country and how important its founding principles are: poverty is no barrier to treatment and wealth confers no advantage. Nicky is fairly new to the area, having retired to Berwick three years ago. His working life was mainly as a teacher, although he also worked as a hospital porter for a number of years and was a trade union activist within the NHS.
---
John Ostle
Blyth Valley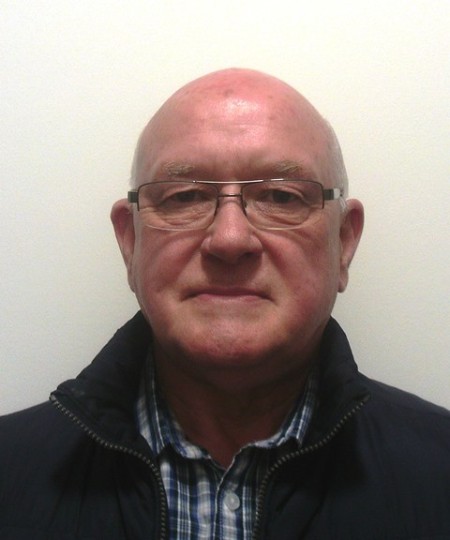 John has lived in Blyth all his married life.
Before he retired in 2013 John was a quantity surveyor working on many projects including three large hospitals. He was also operational manager for the company responsible for the build and maintenance of Hexham hospital giving him some good insight into how hospitals function. John has a wealth of knowledge gained both in and put of the NHS that he feels he would like to use to contribute into the local health service.
---
Peter Blair
North Shields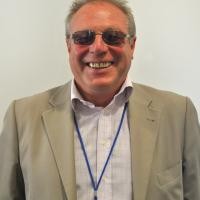 Peter was running his own financial services business when he had a severe stroke in 2005. He suffered extensive memory loss, and lost the ability to read and write. He has since learned to write and alleviates his reading difficulties with the aid of " text to speech " technology.
Representing the people of North Shields as a Public Governor for a number of years, Peter takes a keen interest in stroke recovery for stroke survivors and their families. He is also President of Blind Ambitions, a local self help group of sight impaired individuals whose aim is to counter sight-loss by doing a range of social activities and making trips with sighted guides.
---
Pat Heard
Blyth Valley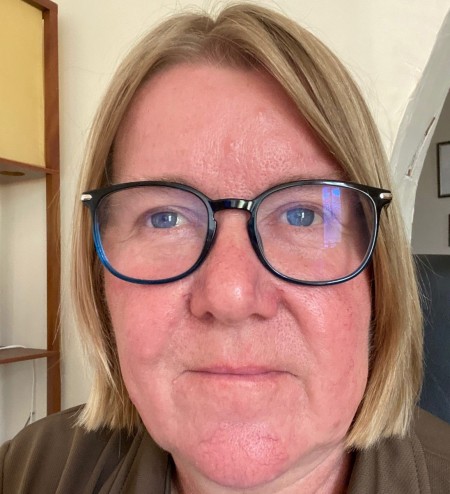 Pat is passionate about the NHS, having a background as a Nuclear Medicine Technologist, specialising in radioisotope imaging and diagnostics before her retirement.
She has a great deal of involvement with patients, of all ages, and their relatives so feels she has an insight into the role and running of the NHS. Pat also serves as a town councillor for Cramlington West, and as deputy mayor for Cramlington, she sits on a range of committees overseeing spending on local services, as well as youth and community. Pat also established and ran a community environmental support group, preserving green open spaces within Cramlington. She currently runs an animal rescue and rehoming charity, with a pet food bank for those in need.
---
Linda Pepper
Berwick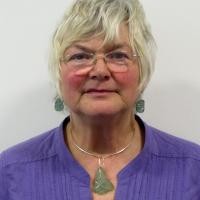 Linda lives in Berwick. She has a lifetime's experience in the public sector, especially with the NHS, adult education, regeneration projects and Sure Start Children's Centres.
Linda has a wide experience of facilitating patient and public involvement in the NHS, both at national strategic and at local levels. She stepped down from being a lay member on the Independent Reconfiguration Panel (which advises the Secretary of State on contested health service reconfigurations). She was a lay member on National Cancer Advisory Group (NCAG), and a patient representative on NICE Early Breast Cancer Guideline update. She was a member of Royal College of Obstetricians and Gynaecologists (RCOG) Women's Network until Spring 2017 and remains a lay assessor for the College on Invited Reviews, as well as a lay examiner in the College's exams. She sat on the Faculty of Sexual and Reproductive Health Council whilst with the RCOG. She continues to be a lay member on Medicines Healthcare Regulatory Agency (MHRA) Women's Health Expert Advisory group, and is the Patient and Public Involvement (PPI) Editor for the sexual health Journal BMJ SRH. Locally, Linda is a member of her GP Practice Patient Participation Panel, and local Healthwatch. As a governor she is keen to work with others in relation to ensuring the best possible services for patients in the new Berwick hospital.
---
Paul Jackson
Berwick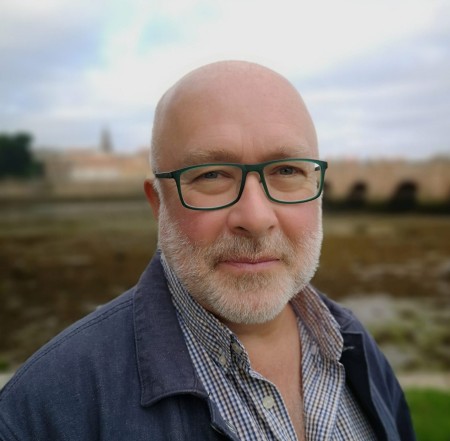 Paul is a retired academic, resident of Berwick, and a trustee of Berwick and District Cancer Cars.
He is extremely interested in the medical provision in the town and wider area. Paul has a great deal of experience of committee work, public engagement, representation, and public speaking and wants to be involved in shaping the future of the NHS in the North East. In his last role Paul was an elected staff governor representing his colleagues to the public governors and university management. He is keen to bring his skills to represent the views of local people and to ensure that the right questions get asked of the management and executive of this large, complex, and widespread Foundation Trust.
---
Gill Close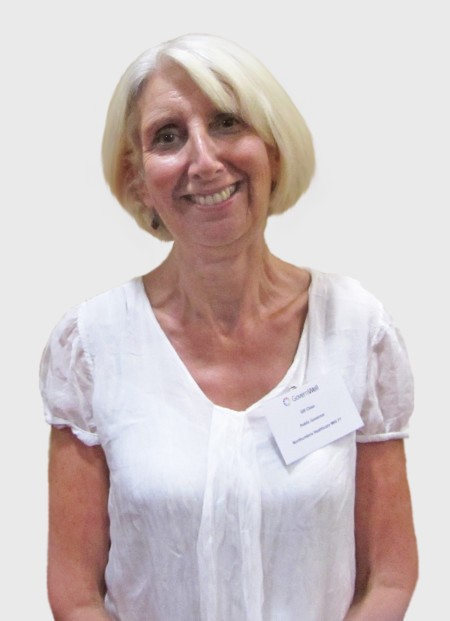 Gill retired from the NHS in 2012 after 40 years service as a Speech and Language Therapist and feels privileged to have a rewarding and interesting career most recently as Clinical Lead, specialising in Deafness and 'Early Years.'
Since retiring she has been able to spend more time enjoying other hobbies particularly walking the Northumberland coast.
She has had voluntary roles helping in a local Primary School, as a Governor for a North Shields School and working in the Bay FoodBank.
Gills daughter is Profoundly Deaf and has had ongoing treatment for Crohns Disease. She has also have been able to support her Grandson who was diagnosed with 'Bubble Baby Syndrome.' Alongside his parents and the nursing team he was cared for from six weeks to nine months in a sterile hospital setting. Since receiving a Stem Cell transplant he has made wonderful progress. This experience demonstrated the importance of bio-security, team working, listening to parents and the importance of cultural awareness.