Publish date: 18 November 2022
Safeguarding work highlighted as NHS trust's figures show significant rise in referrals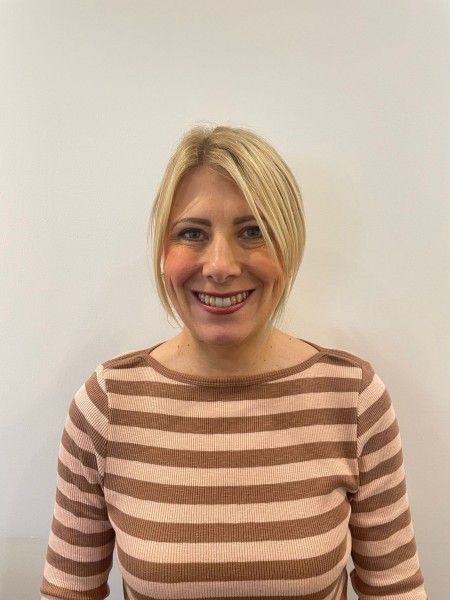 The number of safeguarding referrals made by staff at a North East NHS trust has increased by almost 50% over the past two years.
Domestic abuse referrals also continue to rise, despite hopes that the upward trend may slow after major increases sparked by Covid-19 lockdowns. The biggest jump in referrals related to members of staff rather than patients.
As part of Safeguarding Adults Week, which runs from November 21 to 28, Northumbria Healthcare NHS Foundation Trust, which runs hospitals and community services in Northumberland and North Tyneside, has released figures highlighting the rise in safeguarding concerns since April 2020. It also comes ahead of the start of the 16 Days of Action Against Domestic Violence on Friday, November 25.
During 2021-22, there was a 23% increase in adult safeguarding referrals by trust staff, contributing to a rise of 44% over the past two years. The two biggest reasons for referral are self-neglect and neglect, followed by physical and domestic abuse.
In relation to domestic abuse, it had been suggested that the huge rises seen during 2020-21 were largely attributable to the Covid-19 lockdowns and that 2021-22 would see a reduction as a result of schools being back, people returning to work and communities opening up.
However, the number of domestic abuse referrals made by Northumbria Healthcare staff for patients last year increased slightly by 1.4%. Alarmingly, the rise in referrals for members of staff themselves has been significant – 17%, alongside direct domestic abuse interventions going up by 29%.
Northumbria Healthcare's associate director of professional standards and safeguarding, Paula Shandran, said: "When you hear 'safeguarding adults', you may think first of local authorities and the police, but NHS organisations also play a major role in multi-agency efforts to keep people in our communities safe.
"At Northumbria Healthcare, we take our responsibilities extremely seriously and recognise that our services will often be a first port of call for someone who is vulnerable or at risk. That's why we ensure that we have support on site and last year stepped up the service we provide at our main emergency hospital.
"The figures clearly show how important this is and why we have to sure that our staff know what to do in these situations and have the right support from our safeguarding specialists.
"The data from last year also shows that domestic abuse remains a major concern, not just for patients that we look after, but also for our staff and we have to ensure that we show the same duty of care to both."
Northumbria Healthcare has designated professionals who take the lead on issues in relation to safeguarding and the trust strives to ensure that adults and children who use its services are supported with timely and appropriate interventions.
Since April 2021, the trust has been running an extended safeguarding service, from 8am to 8.30pm, Monday to Friday, with a safeguarding practitioner on site at the Northumbria Specialist Emergency Care Hospital covering all of the wards and A&E, alongside a domestic abuse and sexual violence practitioner.
Case study
The patient was a 29-year-old woman who was at high risk of death from domestic abuse, had significant alcohol misuse for a number of years and had presented at A&E a number of times due to physical assaults and self-harm initiated after arguments with the perpetrator.
A management plan was in place at A&E for staff to support the patient with relevant agencies also involved, but she always returned home to where the perpetrator was.
She was brought into A&E one evening by police following a horrific assault by her partner and admitted to the ward due to her injuries. The trust's safeguarding service was alerted by A&E staff which meant that liaison with other agencies could take place and support provided to staff.
The patient engaged well with ward staff and the safeguarding team, disclosing that she was being continuously contacted on her phone by the perpetrator, who was sending abusive messages but she was too scared to block their number. She was also worried that they would turn up at the hospital, but the safeguarding specialists were able to reassure her about the security measures in place.
The patient felt safe and secure enough that she agreed to let social workers, domestic abuse workers and police to come and see her, which was facilitated by the ward. The support and engagement meant that the patient agreed to go into a refuge and was discharged from hospital to a safe placement.
In addition, she had two dogs which were really important to her. Often perpetrators of domestic abuse use either children or dogs as a pawn to keep the person in the relationship and is often the reason why the person doesn't leave the relationship for fear of losing their dog and/or children.
The safeguarding team involved the Dogs Trust, which rehoused the dog free of charge until the victim is in a safe place and a position to have the dog back.
This case showed how the trust's staff and safeguarding service, linking in with other agencies from the outset, helped reach a positive outcome for this patient.
---
Media contact
Ben O'Connell, media and communications officer, Northumbria Healthcare
Benjamin.O'Connell@northumbria-healthcare.nhs.ukor 07833 046680.