Publish date: 10 February 2023
Psychology service here to help cancer patients and their loved ones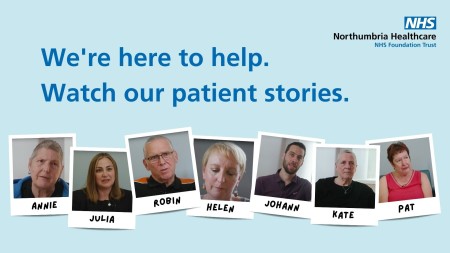 Northumbria Healthcare NHS Foundation Trust is highlighting its cancer psychology service through the release of a series of powerful videos featuring patients sharing their stories.
The publication of the new videos, which can be watched here, comes in the wake of World Cancer Day (Saturday, February 4).
Northumbria Healthcare's cancer psychology service provides support for patients and adult family members across the whole cancer journey.
Support is offered to individuals, couples, groups and families, and can be face to face, on the phone or by video call, depending on the needs of each patient.
Specialist counselling psychologist, Dr Clare Wakenshaw, said: "We understand that having a diagnosis of cancer is life-changing and it is totally normal and understandable to feel distressed.
"Our team can support you and your family with a whole range of concerns that are troubling you, everything from adjusting to the impact of diagnosis and dealing with changes to life circumstances to coping with traumatic aspects of your experience and end-of-life issues.
"It is also worth underlining that the service is not just for cancer patients, we are also very much here to support their family members and loved ones. If someone you love has cancer, don't suffer in silence. We're here to help."
One of those to have benefitted from the trust's service is Julia Partington, who lost her husband Matthew to bowel cancer.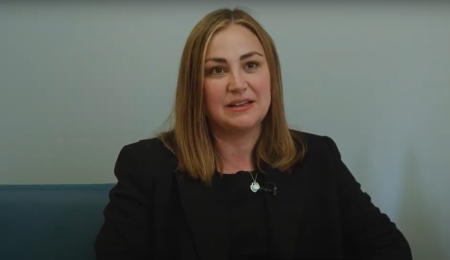 The 41-year-old, from Tynemouth, said: "Quite early on after his diagnosis, I was told that there was mental health support for both of us and I didn't really take it on board.
"It came to the late summer/early autumn when the chemotherapy started that I thought, actually I don't know how to make sense of what's happened to us and I'm really struggling. I think it was my husband who was talking to a member of the service and he said, I'm managing okay, but I think my wife could do with speaking to someone.
"Immediately from the first consultation, it became apparent that it was going to be helpful, because what the psychologist helped me understand was that I'd had a horrible shock and I was grieving for a future that was now completely and utterly different.
"Life was one way one minute and totally different the next, and what the service helped me to do was to navigate that make sense of what had happened and keep going emotionally and physically."
She added: "There's speaking to friends and family, but unless you've been in this position, I don't think you can understand. You can empathise and feel very sorry and want to help, but it's not the same. It's a place to offload worries and concerns, and explore the feelings you're having, but it's also a place to be given strategies to cope."
This year's World Cancer Day's theme, Close the Care Gap, was all about celebrating progress in its many forms that enables more people to seek and receive the care they need and deserve.
For more information about Northumbria Healthcare's cancer psychology service, visit https://www.northumbria.nhs.uk/our-services/cancer-psychology
---