Publish date: 1 September 2022
Community gathers to celebrate 100th birthday of rural Northumberland hospital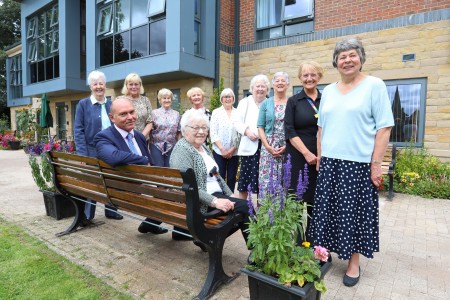 Young and old from the Haltwhistle community joined NHS staff to celebrate the 100th anniversary of the town's hospital last week.
Haltwhistle War Memorial Hospital, which was created as a way to remember the fallen of the First World War, was officially opened on August 26, 1922.
Exactly 100 years later, on Friday, August 26, 2022, the community was invited to attend a special event to mark the occasion.
The latest version of the hospital, run by Northumbria Healthcare NHS Foundation Trust, was officially opened in 2015 as part of a pioneering health and social care development, but it continues to play a key role at the heart of the community as it did a century ago.
For example, Jackie Banks was born at the hospital in 1965 before beginning a career there as a domestic. She was given the opportunity to train and develop her career and is now the ward manager.
Meanwhile, catering supervisor Angela Smith was another who was born at the hospital – as were both her parents – and now works there, having started permanently in 1983.
Another guest at the birthday event was 84-year-old Joan Todd, who worked as healthcare assistant up until two years ago, having started as a nursing auxiliary back in 1970, when she moved to Haltwhistle after getting married.
"The atmosphere was lovely, as were the people of Haltwhistle and district, and my colleagues, even the senior nursing staff who I was a little bit frightened of in the beginning!" she said. "It was a wonderful profession to be in and I'm proud of it, I couldn't have been working among a nicer group of people in a nicer place."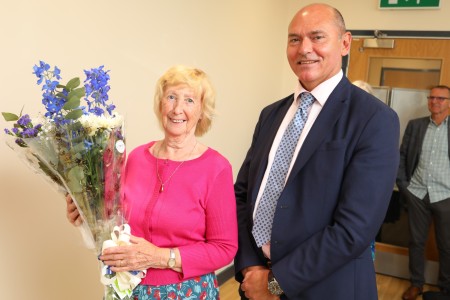 Northumbria Healthcare's chief executive, Sir James Mackey, said: "It was a real honour to join the centenary celebration for the hospital in Haltwhistle, as it an important part of our trust and hugely valued by the community.
"One of the special things about Northumbria is the wide and varied area that we cover and we have adapted over the years to provide outstanding patient care that meets the needs of the different communities we serve.
"This was a brilliant chance to look back but also an opportunity to reflect on where we are now and where we are going in the future, especially in a community like Haltwhistle where the NHS is so embedded in the fabric of people's lives."
The event was organised by Northumbria Healthcare's Bright charity in conjunction with the League of Friends of Haltwhistle Memorial Hospital, backed by the efforts of long-serving ward manager Val Reynolds, who was unfortunately unable to make the event.
It featured a lunch for guests, who included current and former members of staff, as well as activities for children on the park in front of the hospital.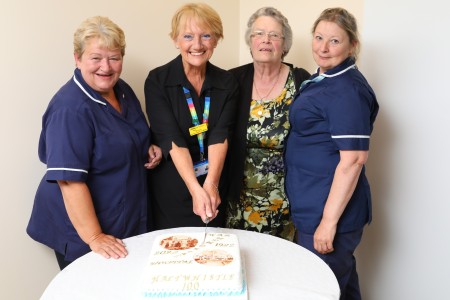 Brenda Longstaff, head of the Bright charity, said: "We were delighted to be able to host this event for the people of Haltwhistle in conjunction with the League of Friends, as it really showcased the wider role that a facility like this can play in a closely-knit community."
Organisers thanked the Choir of Holy Cross & St Cuthbert's Church for performing on the day and to Rev Stephen Wright for arranging this. There was also a special thanks to the Haltwhistle Carnival Group who provided an afternoon of fun for young people generously supported by local company Kilfrost.
The 17-bed hospital sits in the centre of town and the multi-disciplinary team provides specialist support and rehabilitation including occupational therapy and physiotherapy for patients who need extra help to prepare them for going home.
They also provide palliative care for those approaching the end of life and a minor injuries service which is open 9am to 5pm every day.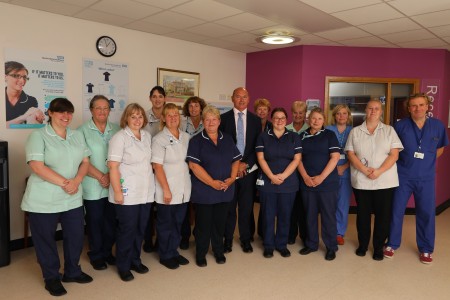 ---
---
Media contact
Ben O'Connell, media and communications officer, Northumbria Healthcare
Benjamin.O'Connell@northumbria-healthcare.nhs.uk or 07833 046680.