Publish date: 20 March 2023
North East speech and language assistant shortlisted in national communication awards
A North East speech and language therapist who is passionate about giving patients a voice has been nominated for a national award.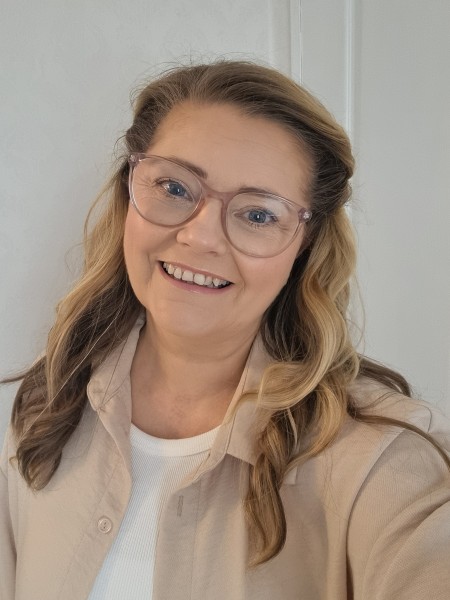 Susan Devlin, a member of the Northumbria Healthcare NHS Foundation Trust speech and language therapy team, has been shortlisted in the Outstanding Community Inclusion category at the AAC 2023 awards.
Hosted by Communication Matters, the awards set out to showcase and celebrate the work carried out with augmentative and alternative communication (AAC or communication aids) where service users need additional support due to acquired speech and language conditions such as a stroke or motor neurone disease (MND).
Working with many of the services users, Susan has become the 'go to' person in the department for any therapists needing advice about communication aids and apps. Those with conditions like Parkinson's or MND often require help to maintain their communication skills and perhaps learn to communicate with a new aid as their condition deteriorates.
Focusing on alternative and augmentative forms of communication (AAC), Susan also helps the family and carers get to grips with the new technology.
"I work with speech and language therapists to help decide what type of specialist AAC someone might need. For example, someone with MND can quickly lose their ability to speak verbally so we explore other options," explains Susan.
"My role is to personalise the communication aid for each client's individual needs, and provide practice and support to use it as they move forward. This can be in the form of anything from an iPad to eyegaze technology, which tracks a person's eye movements.
"I give them a voice, often until the very end. I find it extremely rewarding."
Pat Heaney, clinical lead speech and language therapist for adults at the trust, said: "Susie has worked tirelessly to increase her knowledge and skills in the use of communication aids, and how they can be used by clients to support and replace verbal communication.
"It can't be overstated how vitally important the means to communicate effectively is to clients. Susie is often working with clients who have life-limiting conditions, and where important and sensitive choices need to be made about the course of treatment."
Susan also pioneered 'voice banking' for the service, where a patient who has a deteriorating condition can record their own voice that in the future can be used on their own communication aid. This means they are not only able to communicate, but they can do so in a voice that sounds like them.
She was nominated for the award by Debbie Annis-Marley, highly specialist speech and language therapist at Northumbria, who said: "When I saw the category options, I knew I had to nominate Susie.
"She's passionate and goes above and beyond to make sure everyone that needs it, has a voice. We regularly receive comments about her caring and supportive nature. She is a credit to the service. We are very proud of her."
The awards evening is taking place on Friday, March 24.
---