Publish date: 21 February 2023
Lifetime Achievement Award shortlisting for former Northumbria Healthcare Facilities Management domestic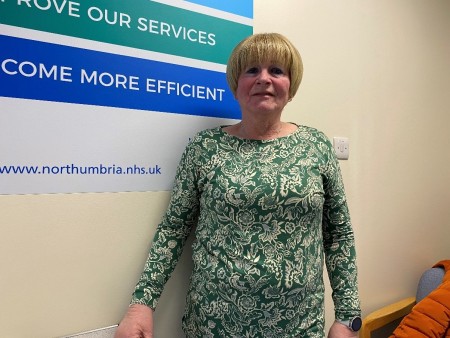 Former domestic supervisor Doris Robinson has been shortlisted for the Lifetime Achievement Award in the National Portering & Healthcare Cleaning Awards.
The National Portering & Healthcare Cleaning Awards celebrate those within clinical support services, mainly portering and healthcare cleaning. This year's awards have been described as the biggest and most competitive yet.
Doris Robinson, who joined Northumbria Healthcare NHS Foundation Trust in September 1971, has been recognised for her outstanding efforts by being shortlisted for the Lifetime Achievement Award.
Having worked for the trust and for Northumbria Healthcare Facilities Management (NHFM) for more than 50 years, Doris was delighted to be nominated for the award.
Reflecting on her nomination, she said: "I retired from my role as a domestic supervisor in September 2022 and I still miss coming to work every day. I tend to visit North Tyneside General Hospital a lot – it's like my second home.
"I started my career as a part-time domestic in 1971 and I really feel like I've grown alongside the trust. I've seen many changes throughout the years and it's been amazing to see how the trust has adapted to these changes.
"I wouldn't change my time as a domestic supervisor for the world!"
Damon Kent, managing director of NHFM, was thrilled to hear about Doris' nomination: "I'd like to say a huge congratulations to Doris. Doris has embraced and implemented many changes to domestic services in her 51 years of service and has always done so with professionalism.
"More than 50 years of service is a huge achievement and NHFM was extremely lucky to have Doris as part of the team. On behalf of everyone at NHFM, we wish Doris the best of luck for the finals."
The award ceremony will be held on February 22, 2023, and we would like to wish good luck to Doris and all of the other finalists.
---