Publish date: 3 April 2023
Easter weekend pharmacy opening times - Northumberland and North Tyneside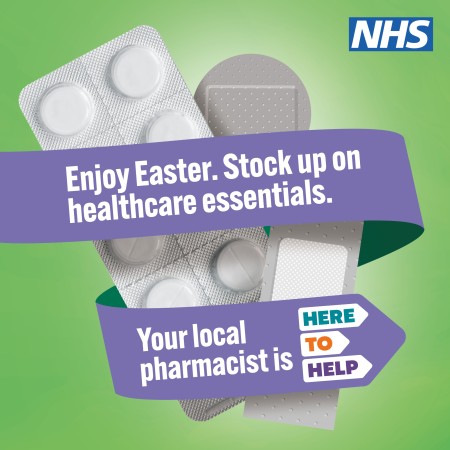 Community pharmacists are part of your expert NHS healthcare team and are excellent at giving lots of advice about self-care and medications to treat common health conditions at home.
Pharmacy opening times will change over the Easter bank holiday weekend, but you will be able to access them across the four days.
The opening times from Good Friday, April 7, to Easter Monday, April 10, are available below:
Alternatively, you can use the NHS online pharmacy finder.