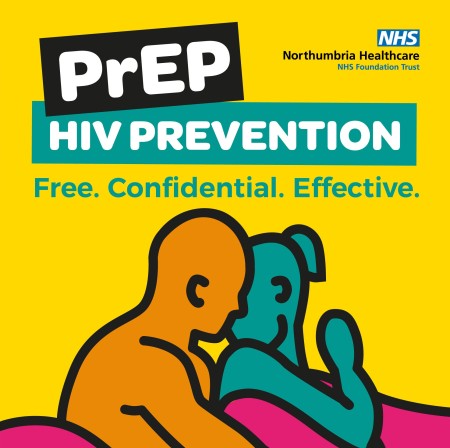 PrEP helps to prevent the spread of HIV from one person to another through sex.
It is a pill that protects someone who is HIV negative but at increased risk of HIV through sex. It is a course of tablets that are taken before and after sex.
PrEP is a well-studied, evidence-based method of avoiding HIV transmission from one person to another through sex. When taking PrEP, you do not need to know the HIV status of your sexual partner.
If you think you are at increased risk of HIV through sex and would like to discuss the options of taking PrEP, please call and speak to our friendly team.
PrEP is a pill that protects someone who is HIV negative, at an increased risk of HIV through sex.
PrEP is short for Pre-Exposure Prophylaxis.
"Pre" – is something taken before a risk of exposure
"Prophylaxis" – is a treatment or intervention that can be taken to prevent infection / disease.
Currently, in the UK, we have one pill approved for use as PrEP – the brand of this pill is called Truvada however a PrEP user may be supplied a generic equivalent. It is important to be reassured that the active medication remains the same in both Truvada and its generic equivalent.
Truvada and the generics contain two drugs:
Tenofovir Disoproxil
Emtricitabine
Most PrEP users take one tablet each day however there may be some circumstances where a PrEP user would take this in other ways such as 'event-based' (sometimes knows as 'on demand'). This can be discussed with our friendly sexual health team.
PrEP will only protect you against HIV. Other precautions are needed to reduce the risk of contracting other sexually transmitted infections (STI's) such as chlamydia, gonorrhea, syphilis and hepatitis C virus.
Correct, consistent condom use is also encouraged.
If you are taking PrEP it is important to continue to access sexual healthcare on a regular basis. We recommend every 3 months to ensure that the PrEP medication continues to be safe for you to take and to undertake STI screening and to have a further HIV test.
If you are sexually active and over 16, living in North Tyneside and Northumberland you may be eligible for PrEP. Please contact the service and make an appointment with one of our friendly advisors for a chat to see if you are able to have the medication.
PrEP is available free from your local sexual health clinic. PrEP is not available from GP or community pharmacies at the moment. Please call your local one to one centre to make an appointment to see if you are eligible to take PrEP.
North Tyneside - 0191 2970441
Northumberland - 01670 51 51 51
Or you can use our live chat to speak to one of our receptionists.
Further details on local sexual health services, including opening times and outreach clinics are available here.
---